Waiting on Wednesday: A Shadow Bright and Burning (Kingdom on Fire #1) by Jessica Cluess
10:00

Waiting On Wednesday is a weekly event, hosted by
Breaking the Spine
that spotlights upcoming releases that we're eagerly anticipating.

This week's pick is: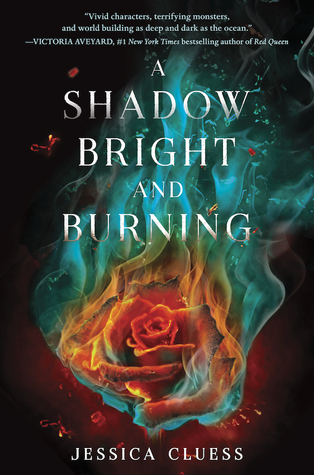 A Shadow Bright and Burning
Series: Kingdom on Fire #1
Author: Jessica Cluess
Published September 20th 2016 by Random House BFYR
Goodreads Summary
I am Henrietta Howel. The first female sorcerer. The prophesied one. Or am I?
Henrietta Howel can burst into flames. When she's brought to London to train with Her Majesty's sorcerers, she meets her fellow sorcerer trainees, young men eager to test her powers and her heart. One will challenge her. One will fight for her. One will betray her. As Henrietta discovers the secrets hiding behind the glamour of sorcerer life, she begins to doubt that she's the true prophesied one. With battle looming, how much will she risk to save the city—and the one she loves?
Why I'm waiting:
The cover was what initially drew me in, but every time I see the synopsis, it sounds exactly like my kind of book.

From the early reviews I've seen, the book is definitely worth it, and I'll be ordering it as soon as.
Are you waiting for this book? Have you already read it? Let me know :)