August books on my radar
10:00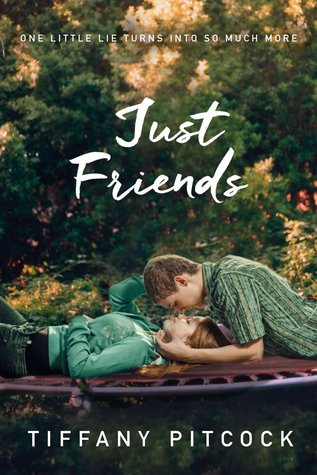 Just Friends
Series: None
Author: Tiffany Pitcock
August 1st 2017 by Swoon Reads
A new spin on the classic smart-girl-and-bad-boy setup, this witty contemporary romance shows how easily a friendship – even one built on an elaborate lie – can become so much more.
Jenny meets Chance for the very first time when she is assigned as his partner in their Junior Oral Communications class. But after they rescue a doomed assignment with one clever lie, the whole school is suddenly convinced that Little-Miss-Really-Likes-Having-A's and the most scandalous heartbreaker in school have been best friends forever. It's amazing how quickly a lie can grow―especially when you really, really want it to be the truth.
With Jenny, Chance can live the normal life he's always kind of wanted. And with Chance, Jenny can have the exciting teen experiences that TV shows and movies have always promised. Through it all, they hold on to the fact that they are "just friends." But that might be the biggest lie of all.
Goodreads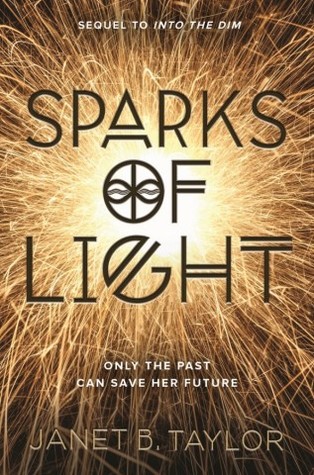 Sparks of Light
Series: Into the Dim #2
Author: Janet B. Taylor
August 1st 2017 by Houghton Mifflin
For the first time in her life, Hope Walton has friends . . . and a (maybe) boyfriend. She's a Viator, a member of a long line of time-traveling ancestors. When the Viators learn of a plan to steal a dangerous device from the inventor Nikola Tesla, only a race into the past can save the natural timeline from utter destruction. Navigating the glitterati of The Gilded Age in 1895 New York City, Hope and her crew will discover that high society can be as deadly as it is beautiful.
Goodreads
Kissing Max Holden
Series: None
Author: Katy Upperman
August 1st 2017 by Swoon Reads
Kissing Max Holden was a terrible idea...
After his father has a life-altering stroke, Max Holden isn't himself. As his long-time friend, Jillian Eldridge only wants to help him, but she doesn't know how. When Max climbs through her window one night, Jill knows that she shouldn't let him kiss her. But she can't resist, and when they're caught in the act by her dad, Jill swears it'll never happen again. Because kissing Max Holden is a terrible idea.
With a new baby sibling on the way, her parents fighting all the time, and her dream of culinary school up in the air, Jill starts spending more and more time with Max. And even though her father disapproves and Max still has a girlfriend, not kissing Max is easier said than done. Will Jill follow her heart and allow their friendship to blossom into something more, or will she listen to her head and stop kissing Max Holden once and for all?
Goodreads
League of American Traitors
Series: None
Author: Matthew Landis
August 8th 2017 by Sky Pony Press
Those who don't know history are destined to repeat it. . . .
When seventeen year-old Jasper is approached at the funeral of his deadbeat father by a man claiming to be an associate of his deceased parents, he's thrust into a world of secrets tied to America's history—and he's right at the heart of it.
First, Jasper finds out he is the sole surviving descendant of Benedict Arnold, the most notorious traitor in American history. Then he learns that his father's death was no accident. Jasper is at the center of a war that has been going on for centuries, in which the descendants of the heroes and traitors of the American Revolution still duel to the death for the sake of their honor.
His only hope to escape his dangerous fate on his eighteenth birthday? Take up the research his father was pursuing at the time of his death, to clear Arnold's name.
Whisked off to a boarding school populated by other descendants of notorious American traitors, it's a race to discover the truth. But if Jasper doesn't find a way to uncover the evidence his father was hunting for, he may end up paying for the sins of his forefathers with his own life.
Like a mash-up of National Treasure and Hamilton, Matthew Landis's debut spins the what-ifs of American history into a heart-pounding thriller steeped in conspiracy, clue hunting, and danger.
Goodreads
Crystal Blade
Series: Burning Glass #2
Author: Kathryn Purdie
August 15th 2017 by Katherine Tegen Books
The peace is unsustainable.
Sonya and Anton may have brought about a revolution, but can they protect their homeland—and their love—with so many forces threatening to tear them apart?
The empire has fallen, Valko faces trial, and Sonya is finally free from her fate as Sovereign Auraseer. But Sonya's expanding abilities are just as unstable as the new government of Riaznin—and her relationship with Anton. Not only can she feel the emotions of others but, unlike other Auraseers, she's learned to make others feel her emotions as well. And Sonya isn't immune to dark temptations.
Now, as Sonya fights to contain her own darkness, she senses a new evil lurking in the shadows of the palace. Someone from Sonya's past has returned. And that someone won't be satisfied until Sonya pays for the mistakes she's made.
Goodreads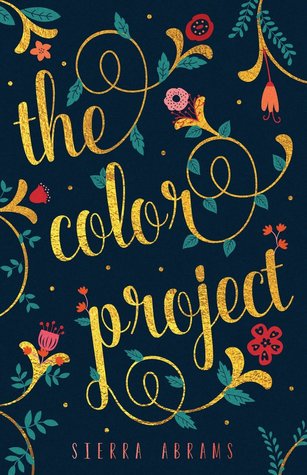 The Color Project
Series: None
Author: Sierra Abrams
August 17th 2017 by Gatekeeper Press
Bernice Aurora Wescott has one thing she doesn't want anyone to know: her name. That is, until Bee meets Levi, the local golden boy who runs a charity organization called The Color Project.
Levi is not at all shy about attempting to guess Bee's real name; his persistence is one of the many reasons why Bee falls for him. But while Levi is everything she never knew she needed, giving up her name would feel like a stamp on forever. And that terrifies her.
When unexpected news of an illness in the family drains Bee's summer of everything bright, she is pushed to the breaking point. Losing herself in The Color Project—a world of weddings, funerals, cancer patients, and hopeful families that the charity funds—is no longer enough. Bee must hold up the weight of her family, but to do that, she needs Levi. She'll have to give up her name and let him in completely or lose the best thing that's ever happened to her.
Goodreads
Mask of Shadows
Series: Untitled #1
Author: Linsey Miller
August 29th 2017 by Sourcebooks Fire
I Needed to Win.
They Needed to Die.
Sallot Leon is a thief, and a good one at that. But gender fluid Sal wants nothing more than to escape the drudgery of life as a highway robber and get closer to the upper-class—and the nobles who destroyed their home.
When Sal steals a flyer for an audition to become a member of The Left Hand—the Queen's personal assassins, named after the rings she wears—Sal jumps at the chance to infiltrate the court and get revenge.
But the audition is a fight to the death filled with clever circus acrobats, lethal apothecaries, and vicious ex-soldiers. A childhood as a common criminal hardly prepared Sal for the trials. And as Sal succeeds in the competition, and wins the heart of Elise, an intriguing scribe at court, they start to dream of a new life and a different future, but one that Sal can have only if they survive.
Goodreads
The Big F
Series: None
Author: Maggie Ann Martin
August 29th 2017 by Swoon Reads
Danielle effed up. Big time.
Danielle's plans for the future were pretty easy to figure out... until she failed senior English and her single college application was denied. Suddenly she's in hot water with very few options, because honestly who applies to a safety school when their mom is a semi-famous "college psychic"?!
Determined to get her life back on track, Danielle enrolls in her hometown community college with a plan: pass her English class and get back into Ohio State and her mother's good graces. Romance isn't on her radar... until she reconnects with her childhood crush and golden-boy-next-door, Luke.
Between family drama, first love and finding her own way, Danielle can't help but feel a little overwhelmed. Thankfully she has her friendship with the snarky and frustratingly attractive Porter, her coworker at the campus bookstore, to push her to experience new things and help keep her afloat.
One thing's for sure: This time, failure's not an option.
Goodreads
The Broken World
Series: Marked Girl #2
Author: Lindsey Klingele
August 29th 2017 by Harper Teen
The adventures of three teen royals and foster girl Liv, which began in The Marked Girl, conclude in this exciting sequel.
In the fantasy world of Caelum, Liv, Cedric, and Kat must attempt to defeat an evil traitor and his army to save their families and the kingdom. But the city they left behind is facing its own problems: back in Los Angeles, the sky is orange, gravity isn't working right, and earthquakes shake the ground every few hours. Opening the portals has had devastating effects, and Liv's best friend Shannon and Cedric's frenemy Merek are the only ones who know what's going on – and that tracking down the murderous Knights of Valere might be the way to fix everything.
It's a race against time as the crew must find a way to reunite and combine their quests to save both worlds.
Goodreads
What has caught your eye for August? Have you read any of these? Let me know :)