Waiting on Wednesday: Just Friends by Tiffany Pitcock
10:00

Waiting On Wednesday is a weekly event, hosted by
Breaking the Spine
that spotlights upcoming releases that we're eagerly anticipating.

This week's pick is: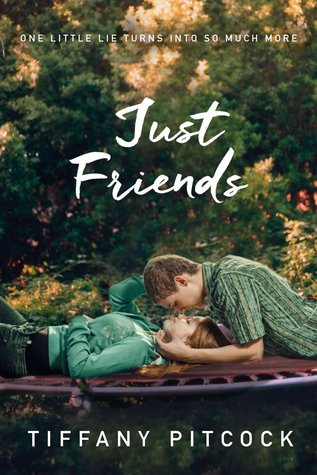 Just Friends
Series: None
Author: Tiffany Pitcock
Published August 1st 2017 by Swoon Reads
Goodreads Summary
Jenny met Chance for the very first time when she was assigned as his partner in their Junior Communications class. But one clever lie to rescue a doomed assignment later, and the whole school was suddenly convinced that Little-Miss-Really-Likes-Having-A's and the most scandalous heartbreaker in school have been best friends forever.
It's amazing how quickly a lie can grow—especially when you really, really want it to be the truth. With Jenny, Chance can live the normal life he's always kind of wanted. And with Chance, Jenny can have the exciting teen experiences that television has always promised her. And through it all, they hold on to the fact that they are 'just friends.' But that might be the biggest lie of all.
Why I'm waiting:
I love books like this, and Swoon Reads have never let me down, yet. I ordered this book ages ago, and can't wait to have it in my hands!
Are you waiting for this book? Have you already read it? Let me know :)