Waiting on Wednesday: The Beauty of Darkness (The Remnant Chronicles #3) by Mary E. Pearson
10:00

Waiting On Wednesday is a weekly event, hosted by
Breaking the Spine
that spotlights upcoming releases that we're eagerly anticipating.

This week's pick is: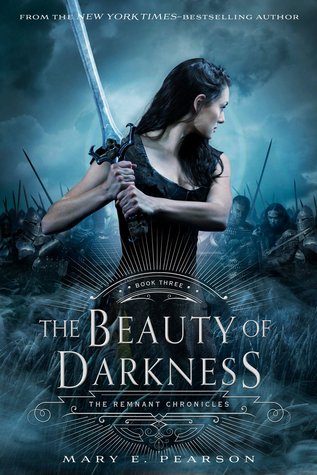 The Beauty of Darkness
Series: The Remnant Chronicles #3
Author: Mary E. Pearson
Published August 2nd 2016 by Henry Holt and Co. (BYR)
Goodreads Summary
Lia and Rafe have escaped Venda and the path before them is winding and dangerous - what will happen now? This third and final book in The Remnant Chronicles is not to be missed.
Bestselling author Mary E. Pearson's combination of intrigue, suspense, romance and action make this a riveting page turner for teens.
Why I'm waiting:
I still haven't read book 2 (whoops!), but I've heard that it ended with quite the cliffhanger, so I think I'll wait until I have this one in my hands, and marathon them both.
Are you waiting for this book? Have you already read it? Let me know :)