Stacking the Shelves: April 4th 2015
10:00

Stacking the Shelves is a meme hosted by Tynga's Reviews, which showcases the books we've purchased, won, borrowed and received in the mail.
This week (March 29th-April 4th) I received:
For Review (from NetGalley):
Nowhere But Here (Thunder Road #1) by Katie McGarry
The Stars Never Rise (The Stars Never Rise #1) by Rachel Vincent
My first ARCs ever! I was so surprised that I'd actually been approved, seeing as I'm so new to the blogging scene.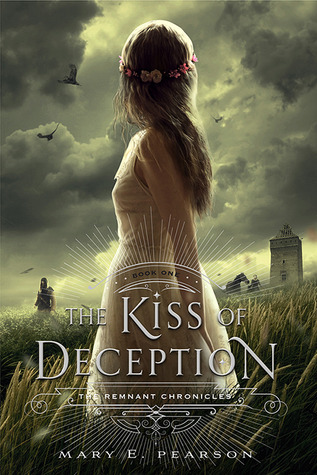 The Kiss of Deception (The Remnant Chronicles #1)
by Mary E. Pearson *thanks mariethelibrarian*
Etiquette & Espionage (Finishing School #1)
by Gail Carriger *charity store find for only £1 :)*
Resistance (Night School #4)
by C.J. Daugherty
Solitaire
by Alice Oseman
What did you receive? Let me know.