Waiting on Wednesday: Goodbye, Perfect by Sara Barnard
10:00

Waiting On Wednesday is a weekly event, hosted by
Breaking the Spine
that spotlights upcoming releases that we're eagerly anticipating.

This week's pick is: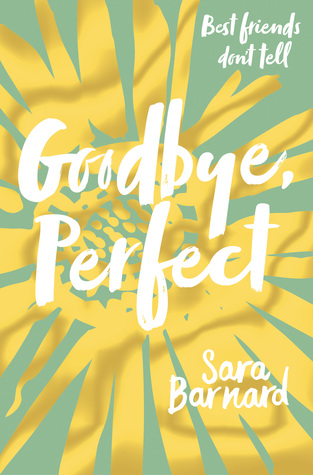 Goodbye, Perfect
Series: None
Author: Sara Barnard
Published February 8th 2018 by Macmillan Children's Books
Goodreads Summary
When I was wild, you were steady . . .
Now you are wild - what am I?
Eden McKinley knows she can't count on much in this world, but she can depend on Bonnie, her solid, steady, straight-A best friend. So it's a bit of a surprise when Bonnie runs away with the boyfriend Eden knows nothing about five days before the start of their GCSEs. Especially when the police arrive on her doorstep and Eden finds out that the boyfriend is actually their music teacher, Mr Cohn.
Sworn to secrecy and bound by loyalty, only Eden knows Bonnie's location, and that's the way it has to stay. There's no way she's betraying her best friend. Not even when she's faced with police questioning, suspicious parents and her own growing doubts.
As the days pass and things begin to unravel, Eden is forced to question everything she thought she knew about the world, her best friend and herself.
Why I'm waiting:
Sara's previous book was wonderful, and I'm hoping for the same from this one.
Are you waiting for this book? Have you already read it? Let me know :)