Waiting on Wednesday: A Million Worlds with You (Firebird #3) by Claudia Gray
10:00

Waiting On Wednesday is a weekly event, hosted by
Breaking the Spine
that spotlights upcoming releases that we're eagerly anticipating.

This week's pick is: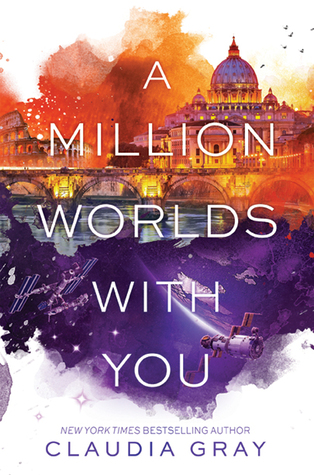 A Million Worlds with You
Series: Firebird #3
Author: Claudia Gray
Published November 1st 2016 by HarperTeen
Goodreads Summary
A million universes. A million dangers. One destiny.
The fate of the multiverse rests in Marguerite Caine's hands. Marguerite has been at the center of a cross-dimensional feud since she first traveled to another universe using her parents' invention, the Firebird. Only now has she learned the true plans of the evil Triad Corporation—and that those plans could spell doom for dozens or hundreds of universes, each facing total annihilation.
Paul Markov has always been at Marguerite's side, but Triad's last attack has left him a changed man—angry and shadowed by tragedy. He struggles to overcome the damage done to him, but despite Marguerite's efforts to help, Paul may never be the same again.
So it's up to Marguerite alone to stop the destruction of the multiverse. Billions of lives are at stake. The risks have never been higher. And Triad has unleashed its ultimate weapon: another dimension's Marguerite—wicked, psychologically twisted, and always one step ahead.
In the epic conclusion to Claudia Gray's Firebird trilogy, fate and family will be questioned, loves will be won and lost, and the multiverse will be forever changed. It's a battle of the Marguerites . . . and only one can win.
Why I'm waiting:
This series is so unique and beautiful. I've adored both of the previous books, and am expecting this to be no different. I'm sad it's the finale, but I know Gray will write a perfect conclusion.
Are you waiting for this book? Have you already read it? Let me know :)