Waiting on Wednesday: Head Over Heels (Geek Girl #5) by Holly Smale
10:00

Waiting On Wednesday is a weekly event, hosted by
Breaking the Spine
that spotlights upcoming releases that we're eagerly anticipating.

This week's pick is: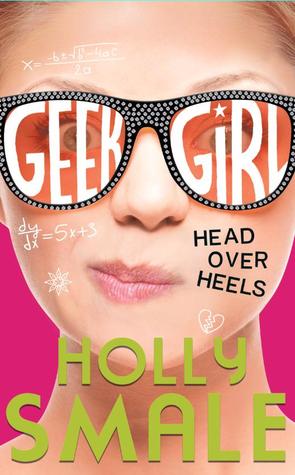 Head Over Heels
Series: Geek Girl #5
Author: Holly Smale
Published February 25th 2016 by HarperCollins Children's Books
Goodreads Summary
"My name is Harriet Manners, and I will always be a geek."
The fifth book in the bestselling, award-winning GEEK GIRL series.
Harriet Manners knows almost every fact there is.
She knows duck-billed platypuses don't have stomachs.
She knows that fourteen squirrels were once detained as spies.
She knows only one flag in the world features a building.
And for once, Harriet knows exactly how her life should go. She's got it ALL planned out. So when love is in the air, Harriet is determined to Make Things Happen!
If only everyone else would stick to the script…
Has GEEK GIRL overstepped the mark, and is following the rules going to break hearts all over again?
Why I'm waiting:
The Geek Girl series is one of my favourite UKYA series, and I just fall in love with Harriet more and more after every book.

I'm a tad sad that Nick wasn't in the last one at all, but maybe he'll be back in this one, or there'll be a new love interest even better than him?
Are you waiting for this book? Have you already read it? Let me know :)