2016 books I'm desperate for
10:00
Truthwitch
Series: The Witchlands #1
Author: Susan Dennard
Published January 5th 2016 by Tor Teen
On a continent ruled by three empires, some are born with a "witchery", a magical skill that sets them apart from others.
In the Witchlands, there are almost as many types of magic as there are ways to get in trouble—as two desperate young women know all too well.
Safiya is a Truthwitch, able to discern truth from lie. It's a powerful magic that many would kill to have on their side, especially amongst the nobility to which Safi was born. So Safi must keep her gift hidden, lest she be used as a pawn in the struggle between empires.
Iseult, a Threadwitch, can see the invisible ties that bind and entangle the lives around her—but she cannot see the bonds that touch her own heart. Her unlikely friendship with Safi has taken her from life as an outcast into one of reckless adventure, where she is a cool, wary balance to Safi's hotheaded impulsiveness.
Safi and Iseult just want to be free to live their own lives, but war is coming to the Witchlands. With the help of the cunning Prince Merik (a Windwitch and ship's captain) and the hindrance of a Bloodwitch bent on revenge, the friends must fight emperors, princes, and mercenaries alike, who will stop at nothing to get their hands on a Truthwitch.
Goodreads
Firsts
Series: None
Author: Laurie Elizabeth Flynn
Published January 5th 2016 by St. Martin's Griffin
Seventeen-year-old Mercedes Ayres has an open-door policy when it comes to her bedroom, but only if the guy fulfills a specific criteria: he has to be a virgin. Mercedes lets the boys get their awkward, fumbling first times over with, and all she asks in return is that they give their girlfriends the perfect first time- the kind Mercedes never had herself.
Keeping what goes on in her bedroom a secret has been easy- so far. Her absentee mother isn't home nearly enough to know about Mercedes' extracurricular activities, and her uber-religious best friend, Angela, won't even say the word "sex" until she gets married. But Mercedes doesn't bank on Angela's boyfriend finding out about her services and wanting a turn- or on Zach, who likes her for who she is instead of what she can do in bed.
When Mercedes' perfect system falls apart, she has to find a way to salvage her reputation and figure out where her heart really belongs in the process. Funny, smart, and true-to-life, FIRSTS is a one-of-a-kind young adult novel about growing up.
Goodreads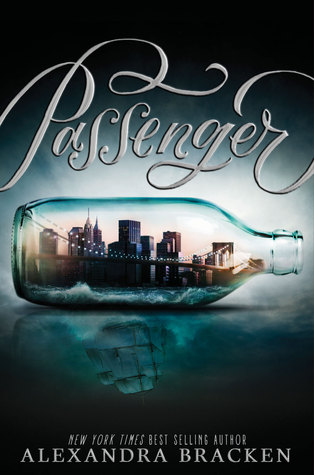 Passenger
Series:
Passenger #1
Author: Alexandra Bracken
Published January 5th 201
6 by Disney-Hyperion
Violin prodigy Etta Spencer had big plans for her future, but a tragedy has put her once-bright career at risk. Closely tied to her musical skill, however, is a mysterious power she doesn't even know she has. When her two talents collide during a stressful performance, Etta is drawn back hundreds of years through time.
Etta wakes, confused and terrified, in 1776, in the midst a fierce sea battle. Nicholas Carter, the handsome young prize master of a privateering ship, has been hired to retrieve Etta and deliver her unharmed to the Ironwoods, a powerful family in the Colonies--the very same one that orchestrated her jump back, and one Nicholas himself has ties to. But discovering she can time travel is nothing compared to the shock of discovering the true reason the Ironwoods have ensnared her in their web.
Another traveler has stolen an object of untold value from them, and, if Etta can find it, they will return her to her own time. Out of options, Etta and Nicholas embark on a perilous journey across centuries and continents, piecing together clues left behind by the mysterious traveler. But as they draw closer to each other and the end of their search, the true nature of the object, and the dangerous game the Ironwoods are playing, comes to light - threatening to separate her not only from Nicholas, but her path home... forever.
The Impostor Queen
Series:
The Impostor Queen #1
Author: Sarah Fine
Published
January 5th 2016 by Margaret K. McElderry Books
Sixteen-year-old Elli was a small child when the Elders of Kupari chose her to succeed the Valtia, the queen who wields infinitely powerful ice and fire magic. Since then, Elli has lived in the temple, surrounded by luxury and tutored by magical priests, as she prepares for the day when the Valtia perishes and the magic finds a new home in her. Elli is destined to be the most powerful Valtia to ever rule.
But when the queen dies defending the kingdom from invading warriors, the magic doesn't enter Elli. It's nowhere to be found.
Disgraced, Elli flees to the outlands, the home of banished criminals—some who would love to see the temple burn with all its priests inside. As she finds her footing in this new world, Elli uncovers devastating new information about the Kupari magic, those who wield it, and the prophecy that foretold her destiny. Torn between the love she has for her people and her growing loyalty to the banished, Elli struggles to understand the true role she was meant to play. But as war looms, she must align with the right side—before the kingdom and its magic are completely destroyed.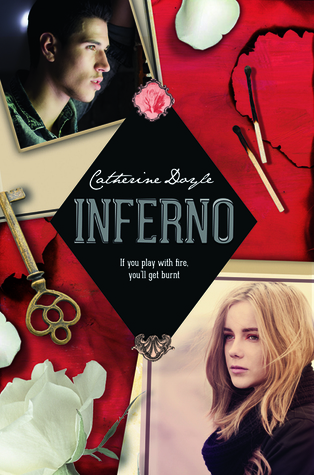 Inferno
Series: Blood for Blood #2
Author: Catherine Doyle
Published January 7th 2016 by Chicken House
Romeo and Juliet meets The Godfather in the second installment of Catherine Doyle's Blood for Blood series.
Sophie's life has been turned upside-down, and she's determined to set things right. But Nic, the Falcone brother who represents everything she's trying to forget, won't give up on their love - and it's Luca's knife she clutches for comfort. Soon another mafia clan spoils the fragile peace - and with her heart drawn in one direction and her blood in another, Sophie's in deeper than ever.
Goodreads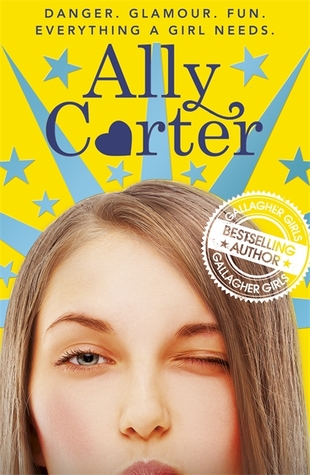 See How They Run
Series: Embassy Row #2
Author: Ally Carter
Published January 14th 2016 by Orchard Books
The second thrilling book in the EMBASSY ROW series.
Grace thought finding her mother's killer would bring her peace. But the truth has only made her a target. on Embassy Row, trust is a luxury. Death is a very real threat. And a girl like Grace should be very careful about which secrets she brings to light...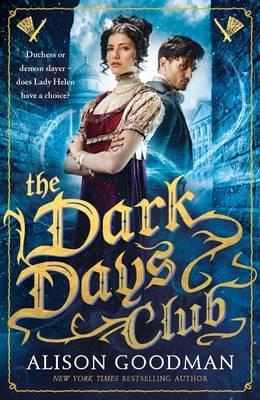 The Dark Days Club
Series: Lady Helen #1
Author: Alison Goodman
Published January 21st 2016 by Walker Books
London, April 1812. Eighteen-year-old Lady Helen Wrexhall is on the eve of her debut presentation to the Queen. Her life should be about gowns and dancing, and securing a suitable marriage. Instead, when one of her family's housemaids goes missing, Lady Helen is drawn to the shadows of Regency London.
There, she finds William, the Earl of Carlston. He has noticed the disappearance, too, and is one of the few who can stop the perpetrators: a cabal of powerful demons that has infiltrated every level of society. But Lady Helen's curiosity is the last thing Carlston wants—especially when he sees the searching intelligence behind her fluttering fan. Should Helen trust a man whose reputation is almost as black as his lingering eyes? And will her headstrong sense of justice lead them both into a death trap?
Goodreads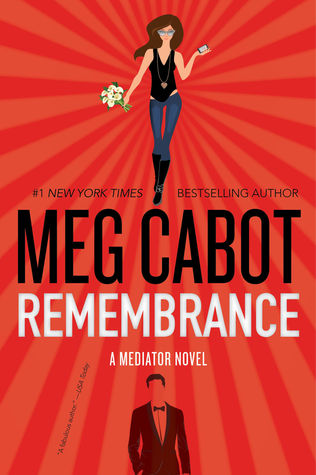 Remembrance
Series: The Mediator #7
Author: Meg Cabot
February 2nd 2016 by William Morrow
In REMEMBRANCE, the seventh installment of the Mediator series, all Susannah Simon wants is to make a good impression at her first job since graduating from college (and becoming engaged to Dr. Jesse de Silva).
But when she stumbles across an ancient murder, old ghosts—and ex-boyfriends—aren't all that come back to haunt her.
REMEMBRANCE will be the first ever adult installment of the Mediator, published by William Morrow, the adult division of HarperCollins, the company that brought you the YA books in the series.
Goodreads
Stars Above
Series: The Lunar Chronicles short stories
Author: Marissa Meyer
February 2nd 2016 by Feiwel & Friends
The enchantment continues....
The universe of the Lunar Chronicles holds stories—and secrets—that are wondrous, vicious, and romantic. How did Cinder first arrive in New Beijing? How did the brooding soldier Wolf transform from young man to killer? When did Princess Winter and the palace guard Jacin realize their destinies?
With nine stories—five of which have never before been published—and an exclusive never-before-seen excerpt from Marissa Meyer's upcoming novel, Heartless, about the Queen of Hearts from Alice in Wonderland, Stars Above is essential for fans of the bestselling and beloved Lunar Chronicles.
Rebel of the Sands
Series: None
Author:
Alwyn Hamilton
February 4th 2016 by Faber & Faber
She's more gunpowder than girl—and the fate of the desert lies in her hands.
Mortals rule the desert nation of Miraji, but mystical beasts still roam the wild and barren wastes, and rumor has it that somewhere, djinni still practice their magic. But there's nothing mystical or magical about Dustwalk, the dead-end town that Amani can't wait to escape from.
Destined to wind up "wed or dead," Amani's counting on her sharpshooting skills to get her out of Dustwalk. When she meets Jin, a mysterious and devastatingly handsome foreigner, in a shooting contest, she figures he's the perfect escape route. But in all her years spent dreaming of leaving home, she never imagined she'd gallop away on a mythical horse, fleeing the murderous Sultan's army, with a fugitive who's wanted for treason. And she'd never have predicted she'd fall in love with him...or that he'd help her unlock the powerful truth of who she really is.
Goodreads
The Sleeping Prince
Series: The Sin Eater's Daughter #2
Author:
Melinda Salisbury
February 4th 2016 by Scholastic Press
Return to the darkly beautiful world of The Sin Eater's Daughter with a sequel that will leave you awed, terrified . . . and desperate for more.
Ever since her brother Lief disappeared, Errin's life has gone from bad to worse. Not only must she care for her sick mother, she has to scrape together rent money by selling illegal herbal cures. But none of that compares to the threat of the vengeful Sleeping Prince whom the Queen just awoke from his enchanted sleep.
When her village is evacuated as part of the war against the Sleeping Prince, Errin is left desperate and homeless. The only person she can turn to is the mysterious Silas, a young man who buys deadly poisons from Errin, but won't reveal why he needs them. Silas promises to help her, but when he vanishes, Errin must journey across a kingdom on the brink of war to seek another way to save her mother and herself. But what she finds shatters everything she believed about her world, and with the Sleeping Prince drawing nearer, Errin must make a heartbreaking choice that could affect the whole kingdom.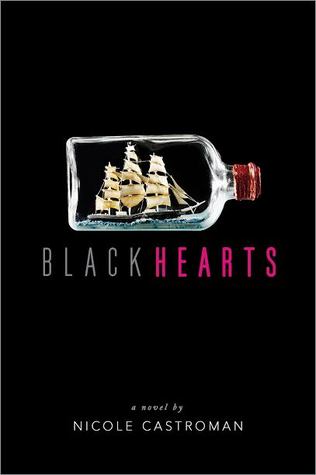 Blackhearts
Series: None
Author: Nicole Castroman
February 9th 2016 by Simon Pulse
Blackbeard the pirate was known for striking fear in the hearts of the bravest of sailors. But once he was just a young man who dreamed of leaving his rigid life behind to chase adventure in faraway lands. Nothing could stop him—until he met the one girl who would change everything.
Edward "Teach" Drummond, son of one of Bristol's richest merchants, has just returned from a year-long journey on the high seas to find his life in shambles. Betrothed to a girl he doesn't love and sick of the high society he was born into, Teach dreams only of returning to the vast ocean he'd begun to call home. There's just one problem: convincing his father to let him leave and never come back.
Following her parents' deaths, Anne Barrett is left penniless and soon to be homeless. Though she's barely worked a day in her life, Anne is forced to take a job as a maid in the home of Master Drummond. Lonely days stretch into weeks, and Anne longs for escape. How will she ever realize her dream of sailing to Curaçao—where her mother was born—when she's stuck in England?
From the moment Teach and Anne meet, they set the world ablaze. Drawn to each other, they're trapped by society and their own circumstances. Faced with an impossible choice, they must decide to chase their dreams and go, or follow their hearts and stay.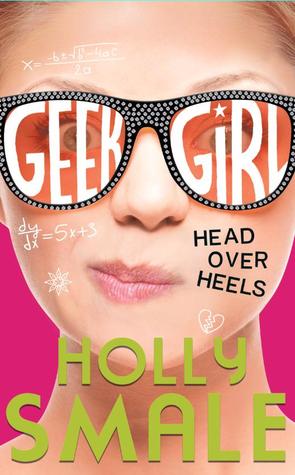 Head Over Heels
Series: Geek Girl #5
Author: Holly Smale
February 25th 2016 by HarperCollins Children's Books
"My name is Harriet Manners, and I will always be a geek."
The fifth book in the bestselling, award-winning GEEK GIRL series.
Harriet Manners knows almost every fact there is.
She knows duck-billed platypuses don't have stomachs.
She knows that fourteen squirrels were once detained as spies.
She knows only one flag in the world features a building.
And for once, Harriet knows exactly how her life should go. She's got it ALL planned out. So when love is in the air, Harriet is determined to Make Things Happen!
If only everyone else would stick to the script…
Has GEEK GIRL overstepped the mark, and is following the rules going to break hearts all over again?
Goodreads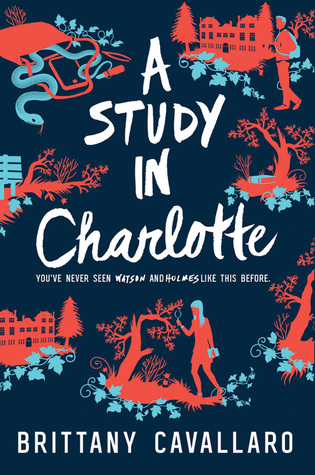 A Study in Charlotte
Series: A Study in Charlotte #1
Author: Brittany Cavallaro
March 1st 2016 by Katherine Tegen Books
The last thing sixteen-year-old Jamie Watson–writer and great-great-grandson of the John Watson–wants is a rugby scholarship to Sherringford, a Connecticut prep school just an hour away from his estranged father. But that's not the only complication: Sherringford is also home to Charlotte Holmes, the famous detective's enigmatic, fiercely independent great-great-granddaughter, who's inherited not just his genius but also his vices, volatile temperament, and expertly hidden vulnerability. Charlotte has been the object of his fascination for as long as he can remember–but from the moment they meet, there's a tense energy between them, and they seem more destined to be rivals than anything else.
Then a Sherringford student dies under suspicious circumstances ripped straight from the most terrifying of the Holmes stories, and Jamie and Charlotte become the prime suspects. Convinced they're being framed, they must race against the police to conduct their own investigation. As danger mounts, it becomes clear that nowhere is safe and the only people they can trust are each other.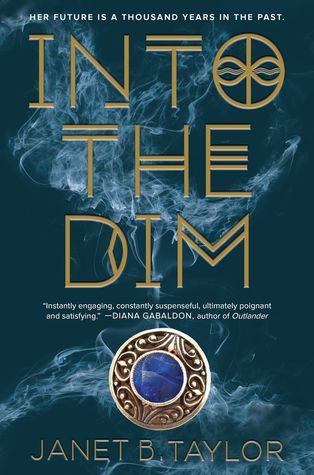 Into the Dim
Series:
Into the Dim
#1
Author: Janet B. Taylor
March 1st 2016 by HMH Books for Young Readers
When fragile, sixteen-year-old Hope Walton loses her mom to an earthquake overseas, her secluded world crumbles. Agreeing to spend the summer in Scotland, Hope discovers that her mother was more than a brilliant academic, but also a member of a secret society of time travelers.
Trapped in the twelfth century in the age of Eleanor of Aquitaine, Hope has seventy-two hours to rescue her mother and get back to their own time. Along the way, her path collides with that of a mysterious boy who could be vital to her mission . . . or the key to Hope's undoing.
Addictive, romantic, and rich with historical detail, Into the Dim is an Outlander for teens.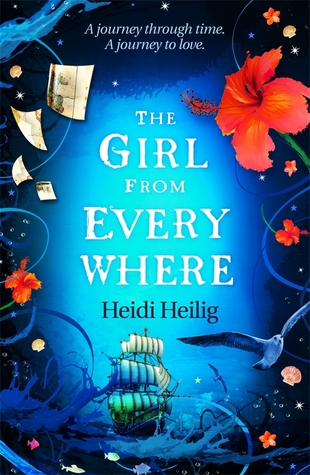 The Girl from Everywhere
Series: The Girl from Everywhere #1
Author: A.G. Howard
March 3rd 2016 by Hot Key Books
It was the kind of August day that hinted at monsoons, and the year was 1774, though not for very much longer.
Sixteen-year-old Nix Song is a time-traveller. She, her father and their crew of time refugees travel the world aboard The Temptation, a glorious pirate ship stuffed with treasures both typical and mythical. Old maps allow Nix and her father to navigate not just to distant lands, but distant times - although a map will only take you somewhere once. And Nix's father is only interested in one time, and one place: Honolulu 1868. A time before Nix was born, and her mother was alive. Something that puts Nix's existence rather dangerously in question...
Nix has grown used to her father's obsession, but only because she's convinced it can't work. But then a map falls into her father's lap that changes everything. And when Nix refuses to help, her father threatens to maroon Kashmir, her only friend (and perhaps, only love) in a time where Nix will never be able to find him. And if Nix has learned one thing, it's that losing the person you love is a torment that no one can withstand. Nix must work out what she wants, who she is, and where she really belongs before time runs out on her forever.
Map of Fates
Series: The Conspiracy of Us #2
Author: Maggie Hall
March 8th 2016 by Putnam Juvenile
Two weeks. 


That's how long it took for Avery West's ordinary life to change forever: In two weeks, she discovered she was heiress to a powerful secret society known as the Circle, learned her mother was taken hostage by the Circle's enemies, and fell for a boy she's not allowed to love, just as she found out another was her unwelcome destiny. 


Now, Avery crosses oceans in private jets to hunt for clues that will uncover the truth about the Circle, setting her mom and herself free before it's too late. By her side are both the boys: Jack—steady, loyal, and determined to help her even at the expense of his own duty—and Stellan, whose connection to Avery grows stronger by the day despite her best intentions, making her question what she believes at every turn.


But at the end of a desperate hunt from the islands of Greece to the red carpet at Cannes comes a discovery that not only changes everything, but could bring the whole world to its knees. And now Avery is forced to face the truth: in the world of the Circle, no one is what they seem.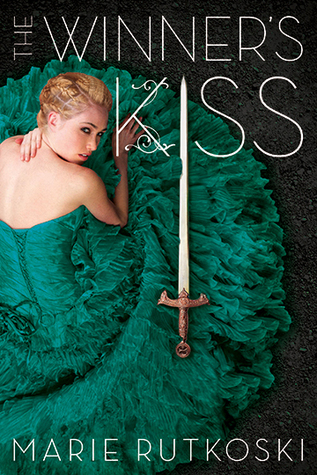 The Winner's Kiss
Series: The Winner's Trilogy #3
Author:
Marie Rutkoski
March 10th 2016 by Bloomsbury Children's
War has begun. Arin is in the thick of it, with the East as his ally and the empire as his enemy. He's finally managed to dismiss the memory of Kestrel, even if he can't quite forget her. Kestrel turned into someone he could no longer recognize: someone who cared more for the empire than for the lives of innocent people—and certainly more than she cared for him. At least, that's what he thinks.
But far north lies a work camp where Kestrel is a prisoner. Can she manage to escape before she loses herself? As the war intensifies, both Kestrel and Arin discover unexpected roles in battle, terrible secrets, and a fragile hope. The world is changing. The East is pitted against the West, and Kestrel and Arin are caught between. In a game like this, can anybody really win?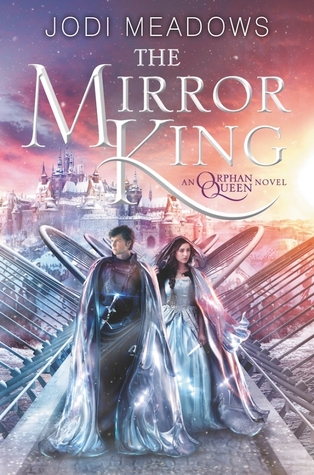 The Mirror King
Series: The Orphan Queen #2
Author: Jodi Meadows
April 5th 2016 by Katherine Tegen Books
Wilhelmina has a hundred enemies.
HER FRIENDS HAVE TURNED. After her identity is revealed during the Inundation, Princess Wilhelmina is kept prisoner by the Indigo Kingdom, with the Ospreys lost somewhere in the devastated city. When the Ospreys' leader emerges at the worst possible moment, leaving Wil's biggest ally on his deathbed, she must become Black Knife to set things right.
HER MAGIC IS UNCONTROLLABLE. Wil's power is to animate, not to give true life, but in the wraithland she commanded a cloud of wraith mist to save herself, and later ordered it solid. Now there is a living boy made of wraith—destructive and deadly, and willing to do anything for her.
HER HEART IS TORN. Though she's ready for her crown, declaring herself queen means war. Caught between what she wants and what is right, Wilhelmina realizes the throne might not even matter. Everyone thought the wraith was years off, but already it's destroying Indigo Kingdom villages. If she can't protect both kingdoms, soon there won't be a land to rule.
In this stunning conclusion to THE ORPHAN QUEEN, Jodi Meadows follows Wilhelmina's breathtaking and brave journey from orphaned criminal on the streets to magic-wielding queen.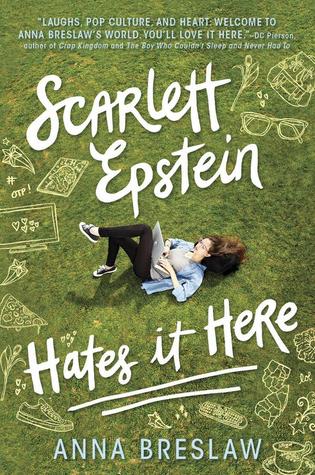 Scarlett Epstein Hates It Here
Series: None
Author: Anna Breslaw
April 19th 2016 by Razorbill
Meet Scarlett Epstein, BNF (Big Name Fan) in her online community of fanfiction writers, world-class nobody at Melville High. Her best (read: only) IRL friends are Avery, a painfully shy and annoyingly attractive bookworm, and Ruth, her pot-smoking, possibly insane seventy-three-year-old neighbor.
When Scarlett's beloved TV show is canceled and her longtime crush, Gideon, is sucked out of her orbit and into the dark and distant world of Populars, Scarlett turns to the fanfic message boards for comfort. This time, though, her subjects aren't the swoon-worthy stars of her fave series—they're the real-life kids from her high school. Scarlett never considers what might happen if they were to find out what she truly thinks about them...until a dramatic series of events exposes a very different reality than Scarlett's stories, forever transforming her approach to relationships—both online and off.
No Love Allowed
Series: None
Author: Kate Evangelista
April 19th 2016 by Swoon Reads
It's all fun and parties until someone falls in love in this modern fairy tale from author Kate Evangelista.
Caleb desperately needs a fake girlfriend. Either he attends a series of parties for his father's law firm with a pretty girl on his arm, or he gets shipped off to Yale to start a future he's not ready for and isn't sure he wants. And sadly, the last unattached girl in his social circle has just made the grievous mistake of falling in love with him. Fortunately, Didi, recently fired waitress and aspiring painter, is open to new experiences. As the summer ticks by in a whirl of lavish parties, there's only one rule: They must not fall in love!
The Raven King
Series: The Raven Cycle #4
Author: Maggie Steifvater
April 26th 2016 by Scholastic Press
The fourth and final installment in the spellbinding series from the irrepressible, #1 New York Times bestselling author Maggie Stiefvater.
All her life, Blue has been warned that she will cause her true love's death. She doesn't believe in true love and never thought this would be a problem, but as her life becomes caught up in the strange and sinister world of the Raven Boys, she's not so sure anymore.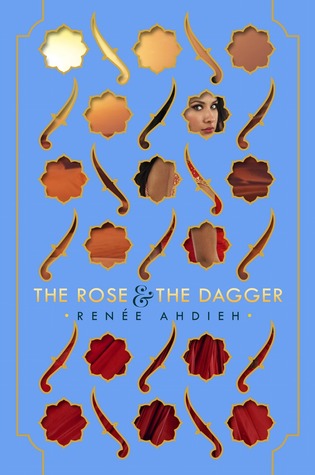 The Rose and the Dagger
Series:
The Wrath and the Dawn #2
Author: Renee Ahdieh
May 3rd 2016 by Putnam Juvenile
I am surrounded on all sides by a desert. A guest, in a prison of sand and sun. My family is here. And I do not know whom I can trust.
In a land on the brink of war, Shahrzad has been torn from the love of her husband Khalid, the Caliph of Khorasan. She once believed him a monster, but his secrets revealed a man tormented by guilt and a powerful curse—one that might keep them apart forever. Reunited with her family, who have taken refuge with enemies of Khalid, and Tariq, her childhood sweetheart, she should be happy. But Tariq now commands forces set on destroying Khalid's empire. Shahrzad is almost a prisoner caught between loyalties to people she loves. But she refuses to be a pawn and devises a plan.
While her father, Jahandar, continues to play with magical forces he doesn't yet understand, Shahrzad tries to uncover powers that may lie dormant within her. With the help of a tattered old carpet and a tempestuous but sage young man, Shahrzad will attempt to break the curse and reunite with her one true love.
Goodreads
Traitor Angels
Series: None
Author: Anne Blankman
May 3rd 2016 by Balzer+Bray
Six years have passed since England's King Charles II returned from exile to reclaim the throne, ushering in a new era of stability for his subjects.
Except for Elizabeth Milton. The daughter of notorious poet John Milton, Elizabeth has never known her place in this shifting world—except by her father's side. By day she helps transcribe his latest masterpiece, the epic poem Paradise Lost, and by night she learns languages and sword fighting. Although she does not dare object, she suspects that he's training her for a mission whose purpose she cannot fathom.
Until one night the reason becomes clear: the king's man arrive at her family's country home to arrest her father. Determined to save him, Elizabeth follows his one cryptic clue and journeys to Oxford, accompanied by her father's mysterious young houseguest, Antonio Vivani, a darkly handsome Italian scientist who surprises her at every turn. Funny, brilliant, and passionate, Antonio seems just as determined to protect her father as she is—but can she trust him with her heart?
When the two discover that Milton has planted an explosive secret in the half-finished Paradise Lost—a secret the king and his aristocratic supporters are desperate to conceal—Elizabeth is faced with a devastating choice: cling to the shelter of her old life or risk cracking the code, unleashing a secret that could save her father…and tear apart the very fabric of society.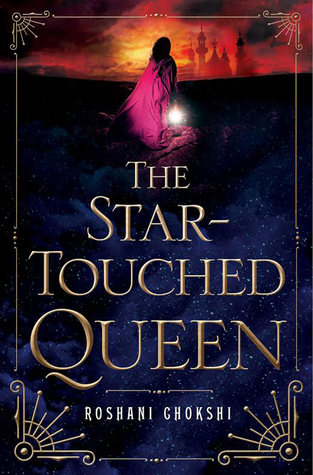 The Star-Touched Queen
Series: None
Author: Roshani Chokshi
May 3rd 2016 by St. Martin's Griffin
Cursed with a horoscope that promises a marriage of Death and Destruction, sixteen-year-old Maya has only earned the scorn and fear of her father's kingdom. Content to follow more scholarly pursuits, her world is upheaved when her father, the Raja, arranges a wedding of political convenience to quell outside rebellions. But when her wedding takes a fatal turn, Maya becomes the queen of Akaran and wife of Amar. Yet neither roles are what she expected. As Akaran's queen, she finds her voice and power. As Amar's wife, she finds friendship and warmth.
But Akaran has its own secrets - thousands of locked doors, gardens of glass, and a tree that bears memories instead of fruit. Beneath Akaran's magic, Maya begins to suspect her life is in danger. When she ignores Amar's plea for patience, her discoveries put more than new love at risk - it threatens the balance of all realms, human and Otherworldly.
Now, Maya must confront a secret that spans reincarnated lives and fight her way through the dangerous underbelly of the Otherworld if she wants to protect the people she loves.
Goodreads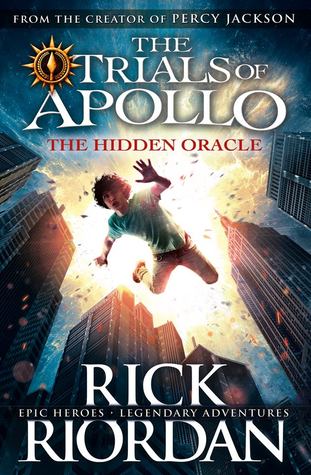 The Hidden Oracle
Series: The Trials of Apollo #1
Author: Rick Riordan
May 3rd 2016 by Puffin
How do you punish an immortal?
By making him human.
After angering his father Zeus, the god Apollo is cast down from Olympus. Weak and disorientated, he lands in New York City as a regular teenage boy. Now, without his godly powers, the four-thousand-year-old deity must learn to survive in the modern world until he can somehow find a way to regain Zeus's favour.
But Apollo has many enemies - gods, monsters and mortals who would love to see the former Olympian permanently destroyed. Apollo needs help, and he can think of only one place to go . . . an enclave of modern demigods known as Camp Half-Blood.
A Court of Mist and Fury
Series: A Court of Thorns and Roses #2
Author: Sarah J. Maas
May 5th 2016 by Bloomsbury Childrens Books
Feyre survived Amarantha's clutches to return to the Spring Court--but at a steep cost. Though she now has the powers of the High Fae, her heart remains human, and it can't forget the terrible deeds she performed to save Tamlin's people.
Nor has Feyre forgotten her bargain with Rhysand, High Lord of the feared Night Court. As Feyre navigates its dark web of politics, passion, and dazzling power, a greater evil looms--and she might be key to stopping it. But only if she can harness her harrowing gifts, heal her fractured soul, and decide how she wishes to shape her future--and the future of a world cleaved in two.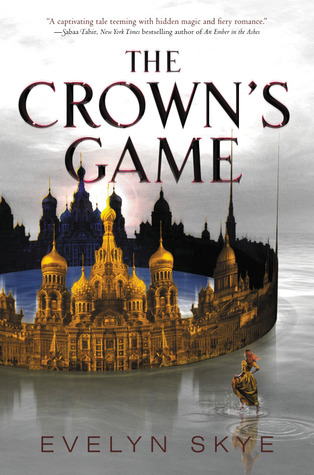 The Crown's Game
Series: The Crown's Game #1
Author:
Evelyn Skye
May 17th 2016 by Balzer + Bray
Vika Andreyeva can summon the snow and turn ash into gold. Nikolai Karimov can see through walls and conjure bridges out of thin air. They are enchanters—the only two in Russia—and with the Ottoman Empire and the Kazakhs threatening, the Tsar needs a powerful enchanter by his side.
And so he initiates the Crown's Game, an ancient duel of magical skill—the greatest test an enchanter will ever know. The victor becomes the Imperial Enchanter and the Tsar's most respected adviser. The defeated is sentenced to death.
Raised on tiny Ovchinin Island her whole life, Vika is eager for the chance to show off her talent in the grand capital of Saint Petersburg. But can she kill another enchanter—even when his magic calls to her like nothing else ever has?
For Nikolai, an orphan, the Crown's Game is the chance of a lifetime. But his deadly opponent is a force to be reckoned with—beautiful, whip smart, imaginative—and he can't stop thinking about her.
And when Pasha, Nikolai's best friend and heir to the throne, also starts to fall for the mysterious enchantress, Nikolai must defeat the girl they both love . . . or be killed himself.
As long-buried secrets emerge, threatening the future of the empire, it becomes dangerously clear . . . the Crown's Game is not one to lose.
The Way to Game the Walk of Shame
Series: None
Author: Jenn P. Nguyen
June 7th 2016 by Macmillan/Swoon Reads
Taylor Simmons is screwed.
Things were hard enough when her single-minded dedication to her studies earned her the reputation of being an Ice Queen, but after getting drunk at a party and waking up next to bad boy surfer Evan McKinley, the entire school seems intent on tearing Taylor down with mockery and gossip.
Desperate to salvage her reputation, Taylor persuades Evan to pretend they're in a serious romantic relationship. After all, it's better to be the girl who tames the wild surfer than just another notch on his surfboard.
Goodreads
The Long Game
Series: The Fixer #2
Author: Jennifer Lynn Barnes
June 7th 2016 by Bloomsbury USA Childrens
Tess Kendrick, teen fixer extraordinaire, returns in a pulse-pounding thriller about a deadly conspiracy at the heart of Washington.
For Tess Kendrick, a junior at the elite Hardwicke School in Washington D.C., fixing runs in the family. But Tess has another legacy, too, one that involves power and the making of political dynasties. When Tess is asked to run a classmate's campaign for student council, she agrees. But when the candidates are children of politicians, even a high school election can involve life-shattering secrets.
Meanwhile, Tess's guardian has also taken on an impossible case, as a terrorist attack calls into doubt who can--and cannot--be trusted on Capitol Hill. Tess knows better than most that power is currency in D.C., but she's about to discover first-hand that power always comes with a price.
Goodreads
Break Me Like a Promise
Series: Once Upon a Crime Family #2
Author: Tiffany Schmidt
June 7th 2016 by Bloomsbury USA Childrens
No one is unbreakable.
All Magnolia Vickers has ever wanted was to follow father's path as head of the Family Business. But new legislation is poised to destroy the Family's operations in the black-market organ trade and Maggie's recent behavior has wrecked the business-savvy reputation she's worked her whole life to build.
She's given an ultimatum: shape up or step aside.
Then Maggie messes up: she downloads a virus onto her father's computer, and must sneak it off-estate for repair. When Alex, a tech whiz, uncovers the type of information on the machine, he offers Maggie a choice: her Family can give him a kidney, or he'll irreparably scramble the data. Maggie agrees, but has no intention of keeping her promise or every seeing him again. That night Alex shows up at her Family estate with copies of confidential Family files and a shocking revelation—the kidney is for him.
The Vickers aren't willing to let Alex out of their sight, so he moves onto their estate and Maggie is assigned to be his keeper. A task she resents and he enjoys making as challenging as possible. But procuring black market organs is becoming increasingly difficult, and as Alex's health declines, she's surprised to find herself falling for him.
Like it or not, Maggie must accept that if she wants to save Alex's life and carve out a place in the new legalized organ business, she's going to have to fight for both.
My Lady Jane
Series: None
Author:
Cynthia Hand, Brodi Ashton, & Jodi Meadows
June 7th 2016 by HarperTeen
For fans of The Princess Bride comes the comical, fantastical, romantical, (not) entirely true story of Lady Jane Grey.
Lady Jane Grey, sixteen, is about to be married to a total stranger—and caught up in an insidious plot to rob her cousin, King Edward, of his throne. But that's the least of Jane's problems. She's about to become Queen of England. Like that could go wrong.
Goodreads
Series: None
Author:
Julie Eshbaugh
June 14th 2016 by HarperTeen
The only life seventeen-year-old Kol knows is hunting at the foot of the Great Ice with his brothers. But food is becoming scarce, and without another clan to align with, Kol, his family, and their entire group are facing an uncertain future.
Traveling from the south, Mya and her family arrive at Kol's camp with a trail of hurt and loss behind them, and hope for a new beginning. When Kol meets Mya, her strength, independence, and beauty instantly captivate him, igniting a desire for much more than survival.
Then on a hunt, Kol makes a grave mistake that jeopardizes the relationship that he and Mya have only just started to build. Mya was guarded to begin with—and for good reason—but no apology or gesture is enough for her to forgive him. Soon after, another clan arrives on their shores. And when Mya spots Lo, a daughter of this new clan, her anger intensifies, adding to the already simmering tension between families. After befriending Lo, Kol learns of a dark history between Lo and Mya that is rooted in the tangle of their pasts.
When violence erupts, Kol is forced to choose between fighting alongside Mya or trusting Lo's claims. And when things quickly turn deadly, it becomes clear that this was a war that one of them had been planning all along.
Goodreads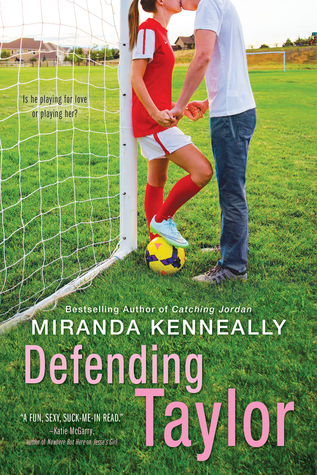 Defending Taylor
Series: Hundred Oaks #7
Author: Miranda Kenneally
July 1st 2016 by Sourcebooks Fire
Taylor's always felt pressure to be perfect. That's what happens when you are a senator's daughter. So when she's kicked out of private school for covering for her boyfriend's not-so-legal behavior, she is devastated.
Things go from bad to worse as she joins what used to be her rival soccer team at Hundred Oaks High. The only person who seems to understand all that she's going through is her older brother's best friend, Ezra. But Ezra has secrets of his own. Will Taylor repeat past mistakes, or can she score a fresh start?
Goodreads
The Shadow Hour
Series: The Girl at Midnight #2
Author: Melissa Grey
July 12th 2016 by Atom
Everything in Echo's life changed in a blinding flash when she learned the startling truth: she is the firebird, the creature of light that is said to bring peace.
The firebird has come into the world, but it has not come alone. Every action has an equal and opposite reaction, and Echo can feel a great and terrible darkness rising in the distance. Cosmic forces threaten to tear the world apart.
Echo has already lost her home, her family, and her boyfriend. Now, as the firebird, her path is filled with even greater dangers than the ones she's already overcome.
She knows the Dragon Prince will not fall without a fight.
Echo must decide: can she wield the power of her true nature--or will it prove too strong for her, and burn what's left of her world to the ground?
Welcome to the shadow hour.
P.S. I Like You
Series: None
Author:
Kasie West
July 26th 2016 by Point
What if the person you were falling for was a total mystery?
While Lily is spacing out in Chemistry one day, she picks up her pencil and scribbles a line from one of her favorite songs on the desk. The next day, someone else has written back to her on the desk! Soon enough Lily and the mystery student are exchanging notes, and lyrics, and even sharing secrets. When Lily finds out that her anonymous pen pal is a guy, she's flustered -- and kind of feels like she's falling for him. She and her best friend set out to unravel the identity of the letter writer -- but when the truth is revealed, the guy is the LAST person Lily could have ever imagined it to be. Now that Lily knows the truth, can she untangle her feelings and gather the courage to listen to her heart.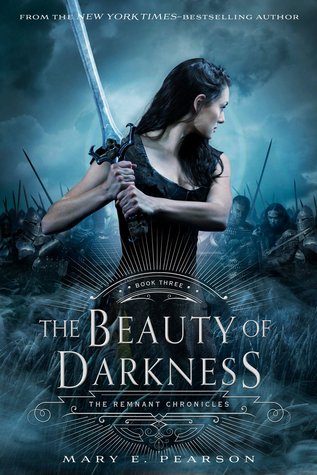 The Beauty of Darkness
Series: The Remnant Chronicles #3
Author: Mary E. Pearson
August 2nd 2016 by Henry Holt and Co. (BYR)
Lia and Rafe have escaped Venda and the path before them is winding and dangerous - what will happen now? This third and final book in The Remnant Chronicles is not to be missed.
Bestselling author Mary E. Pearson's combination of intrigue, suspense, romance and action make this a riveting page turner for teens.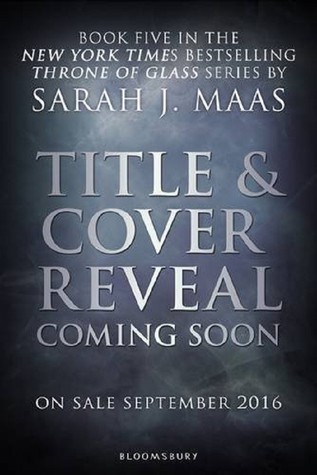 Untitled
Series: Throne of Glass #5
Author: Sarah J. Maas
September 6th 2016 by Bloomsbury USA Childrens
The long path to the throne has only just begun for Aelin Galathynius. Loyalties have been broken and bought, friends have been lost and gained, and those who possess magic find themselves at odds with those don't.
As the kingdoms of Erilea fracture around her, enemies must become allies if Aelin is to keep those she loves from falling to the dark forces poised to claim her world. With war looming on all horizons, the only chance for salvation lies in a desperate quest that may mark the end of everything Aelin holds dear.
Aelin's journey from assassin to queen has entranced millions across the globe, and this fifth installment will leave fans breathless. Will Aelin succeed in keeping her world from splintering, or will it all come crashing down?
Goodreads
Crooked Kingdom
Series: Six of Crows #2
Author: Leigh Bardugo
September 27th 2016 by Henry Holt and Co
Following SIX OF CROWS, this is the second book in a new fantasy epic from the NEW YORK TIMES bestselling author of SHADOW AND BONE, SIEGE AND STORM and RUIN AND RISING, Leigh Bardugo.
SIX OF CROWS took Leigh's fans back into the world they know and love, and now she continues the adventure in the dangerous and fascinating underworld of Ketterdam city.
As gripping, sweeping and memorable as The Grisha Trilogy, this is perfect for fans of Laini Taylor, Kristin Cashore and Game of Thrones.
Goodreads
Series: Magnus Chase and the Gods of Asgard #2
Author: Rick Riordan
October 4th 2016 by Disney Hyperion Books
The second book in the Magnus Chase and the Gods of Asgard trilogy
Goodreads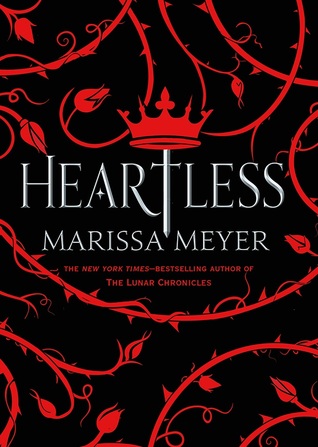 Heartless
Series: Untitled #1
Author: Marissa Meyer
November 8th 2016 by Feiwel and Friends
Long before she was the terror of Wonderland — the infamous Queen of Hearts — she was just a girl who wanted to fall in love.
Catherine may be one of the most desired girls in Wonderland, and a favorite of the yet-unmarried King of Hearts, but her interests lie elsewhere. A talented baker, all she wants is to open a shop with her best friend and supply the Kingdom of Hearts with delectable pastries and confections. But according to her mother, such a goal is unthinkable for the young woman who could be the next Queen.
At a royal ball where Cath is expected to receive the king's marriage proposal, she meets Jest, the handsome and mysterious court joker. For the first time, she feels the pull of true attraction. At the risk of offending the King and infuriating her parents, she and Jest enter into an intense, secret courtship.
Cath is determined to define her own destiny and fall in love on her terms. But in a land thriving with magic, madness, and monsters, fate has other plans.
Goodreads
Ever the Hunted
Series: Clash of Kingdoms #1
Author: Erin Summerill
December 27th 2016 by Harcourt Childrens Books
Seventeen year-old Britta Flannery is at ease only in the woods with her dagger and bow. She spends her days tracking criminals alongside her father, the legendary bounty hunter for the King of Malam—that is, until her father is murdered. Now outcast and alone and having no rights to her father's land or inheritance, she seeks refuge where she feels most safe: the Ever Woods. When Britta is caught poaching by the royal guard, instead of facing the noose she is offered a deal: her freedom in exchange for her father's killer.
However, it's not so simple.
The alleged killer is none other than Cohen McKay, her father's former apprentice. The only friend she's ever known. The boy she once loved who broke her heart. She must go on a dangerous quest in a world of warring kingdoms, mad kings, and dark magic to find the real killer. But Britta wields more power than she knows. And soon she will learn what has always made her different will make her a daunting and dangerous force.
Goodreads
I'm also looking forward to a number of 2016 books with no release date:
-
Frost Like Night (Snow Like Ashes #3) by Sara Raasch
-
Gemina (The Illuminae Files #2) by Amie Kaufman and Jay Kristoff
- A Million Worlds with You (Firebird #3) by Claudia Gray
- The Sun, the Moon, and the Truth by Kasie West
And probably a whole lot more that I'm forgetting right now.
Right, well that's quite a few books for 2016. I know I probably won't get through them all, but these are the ones that have caught my eye on Goodreads.
Let me know what 2016 books you're looking forward to.