Stacking the Shelves: December 19th 2015
10:00

Stacking the Shelves is a meme hosted by Tynga's Reviews, which showcases the books we've purchased, won, borrowed and received in the mail.
This week (December 13th-19
th) I received:
For Review (from NetGalley):
The Art of Being Normal
by Lisa Williamson
Walk the Edge (Thunder Road #2)
by Katie McGarry
Bookishly Ever After (Ever After #1)
by Isabel Bandeira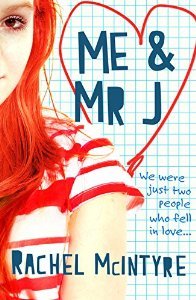 Me and Mr J
by Rachel McIntyre
All Wrapped Up (Geek Girl #1.5)
by Holly Smale
What did you receive? Let me know.