Waiting on Wednesday: The Fixer (The Fixer #1) by Jennifer Lynn Barnes
10:00

Waiting On Wednesday is a weekly event, hosted by
Breaking the Spine
that spotlights upcoming releases that we're eagerly anticipating.

This week's pick is: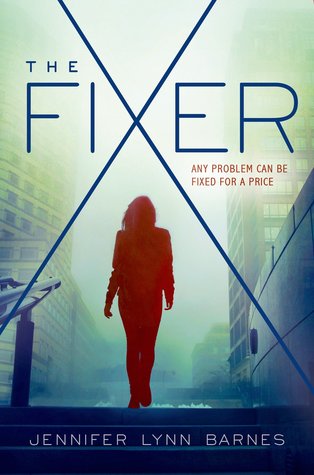 The Fixer
Series: The Fixer #1
Author: Jennifer Lynn Barnes
Published July 7th 2015 by Bloomsbury USA Childrens
Goodreads Summary
This thriller YA is Scandal meets Veronica Mars.
Sixteen-year-old Tess Kendrick has spent her entire life on her grandfather's ranch. But when her estranged sister Ivy uproots her to D.C., Tess is thrown into a world that revolves around politics and power. She also starts at Hardwicke Academy, the D.C. school for the children of the rich and powerful, where she unwittingly becomes a fixer for the high school set, fixing teens' problems the way her sister fixes their parents' problems.
And when a conspiracy surfaces that involves the family member of one of Tess's classmates, love triangles and unbelievable family secrets come to light and life gets even more interesting—and complicated—for Tess.
Perfect for fans of Pretty Little Liars and Heist Society, readers will be clamoring for this compelling teen drama with a political twist.
Goodreads
Why I'm waiting:
Jennifer Lynn Barnes's The Natural Series is one of my all time favourites, and from the sound of this blurb, this will be just as amazing.

I'm a bit gutted that there's no UK publisher for this (not yet at least), but that won't stop me getting a US edition somehow, as I need this book, like yesterday.
Are you waiting for this book? Have you already read it? Let me know :)