July books on my radar
12:00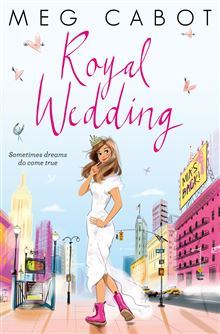 Royal Wedding
Series: The Princess Diaries #11
Author: Meg Cabot
July 2nd 2015 by Macmillan
Royal Wedding follows Princess Mia and her Prince Charming as they plan their fairy tale wedding - but a few poisoned apples could turn this happily-ever-after into a royal nightmare.
For Princess Mia, the past five years since college graduation have been a whirlwind of activity, what with living in New York City, running her new teen community centre, being madly in love, and attending royal engagements. And speaking of engagements, Mia's gorgeous longtime boyfriend Michael managed to clear both their schedules just long enough for an exotic (and very private) Caribbean island interlude where he popped the question! Of course Mia didn't need to consult her diary to know that her answer was a royal oui.
But now Mia has a scandal of majestic proportions to contend with: Her grandmother's leaked "fake" wedding plans to the press that could cause even normally calm Michael to become a runaway groom. Worse, a scheming politico is trying to force Mia's father from the throne, all because of a royal secret that could leave Genovia without a monarch. Can Mia prove to everyone - especially herself - that she's not only ready to wed, but ready to rule as well?
Goodreads
The Potion Diaries
Series: The Potion Trilogy #1
Author: Amy Alward
July 2nd 2015 by Simon & Schuster UK
When the Princess of Nova accidentally poisons herself with a love potion meant for her crush, she falls crown-over-heels in love with her own reflection. Oops. A nationwide hunt is called to find the cure, with competitors travelling the world for the rarest ingredients, deep in magical forests and frozen tundras, facing death at every turn.
Enter Samantha Kemi - an ordinary girl with an extraordinary talent. Sam's family were once the most respected alchemists in the kingdom, but they've fallen on hard times, and winning the hunt would save their reputation. But can Sam really compete with the dazzling powers of the ZoroAster megapharma company? Just how close is Sam willing to get to Zain Aster, her dashing former classmate and enemy, in the meantime?
And just to add to the pressure, this quest is ALL OVER social media. And the world news.
No big deal, then.
Goodreads
The Kiss
Series: None
Author: Lucy Courtenay
July 2nd 2015 by Hachette Children's Group
'Aphrodite kissed a mortal once by the light of this moon, many thousands of years ago. It drove him crazy. The next person that he kissed - boum. The craziness travelled like this from person to person. It travelled through time. Everywhere - boum! Tu comprends?' 'Where did it end up?' I whisper. His lips are on my cheek now. 'It ended with me. And now I am going to pass it to you. You will like that, mermaid?' Imagine the perfect kiss. A legendary kiss that makes people crazy with love. Imagine a summer's night, on a moonlit beach in the South of France, as French boy Laurent kisses 16-year-old Delilah after the best chat-up line she's ever heard. BOOM! Delilah is pretty sure the Kiss is fiction, despite her head-spinning holiday fling. But with all the sudden crushes, break-ups and melt-downs happening back at home, the Kiss starts looking a little too real for comfort. If only Delilah could keep track of where it's gone ...Who knew one kiss could cause this much trouble? A hilarious rom-com that will delight Geek Girls everywhere!
Goodreads
Lying Out Loud
Series: Companion to The DUFF
Author: Kody Keplinger
Published July 2nd 2015 by Hodder Children's Books
Kody Keplinger returns to the world of The DUFF in this brand-new companion novel!
Sonny Ardmore is an excellent liar. She lies about her dad being in prison. She lies about her mom kicking her out. And she lies about sneaking into her best friend's house every night because she has nowhere else to go.
Amy Rush might be the only person Sonny shares everything with— secrets, clothes, even a nemesis named Ryder Cross.
Ryder's the new kid at Hamilton High and everything Sonny and Amy can't stand—a prep-school snob. But Ryder has a weakness: Amy. So when Ryder emails Amy asking her out, the friends see it as a prank opportunity not to be missed.
But without meaning to, Sonny ends up talking to Ryder all night online. And to her horror, she realizes that she might actually like him. Only there's one small catch: he thinks he's been talking to Amy. So Sonny comes up with an elaborate scheme to help Ryder realize that she's the girl he's really wanted all along. Can Sonny lie her way to the truth, or will all her lies end up costing her both Ryder and Amy?
Goodreads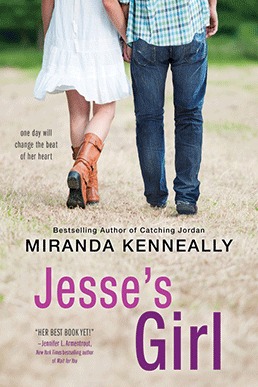 Jesse's Girl
Series: Hundred Oaks #6
Author: Miranda Kenneally
July 7th 2015 by Sourcebooks Fire
Practice Makes Perfect.
Everyone at Hundred Oaks High knows that career mentoring day is a joke. So when Maya Henry said she wanted to be a rock star, she never imagined she'd get to shadow *the* Jesse Scott, Nashville's teen idol.
But spending the day with Jesse is far from a dream come true. He's as gorgeous as his music, but seeing all that he's accomplished is just a reminder of everything Maya's lost: her trust, her boyfriend, their band, and any chance to play the music she craves. Not to mention that Jesse's pushy and opinionated. He made it on his own, and he thinks Maya's playing back up to other people's dreams. Does she have what it takes to follow her heart—and go solo?
Goodreads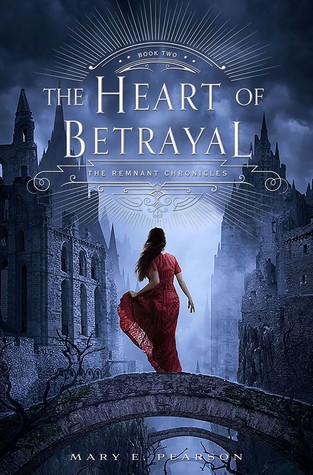 The Heart of Betrayal
Series: The Remnant Chronicles #2
Author: Mary E. Pearson
July 7th 2015 by Henry Holt and Co. (BYR)
Held captive in the barbarian kingdom of Venda, Lia and Rafe have little chance of escape. Desperate to save her life, Lia's erstwhile assassin, Kaden, has told the Vendan Komizar that she has the gift, and the Komizar's interest in Lia is greater than anyone could have foreseen.
Meanwhile, nothing is straightforward: there's Rafe, who lied to Lia, but has sacrificed his freedom to protect her; Kaden, who meant to assassinate her but has now saved her life; and the Vendans, whom Lia always believed to be barbarians. Now that she lives amongst them, however, she realizes that may be far from the truth. Wrestling with her upbringing, her gift, and her sense of self, Lia must make powerful choices that will affect her country... and her own destiny.
Goodreads
The Fixer
Series: The Fixer #1
Author: Jennifer Lynn Barnes
July 7th 2015 by Bloomsbury USA Childrens
This thriller YA is Scandal meets Veronica Mars.
Sixteen-year-old Tess Kendrick has spent her entire life on her grandfather's ranch. But when her estranged sister Ivy uproots her to D.C., Tess is thrown into a world that revolves around politics and power. She also starts at Hardwicke Academy, the D.C. school for the children of the rich and powerful, where she unwittingly becomes a fixer for the high school set, fixing teens' problems the way her sister fixes their parents' problems.
And when a conspiracy surfaces that involves the family member of one of Tess's classmates, love triangles and unbelievable family secrets come to light and life gets even more interesting—and complicated—for Tess.
Perfect for fans of Pretty Little Liars and Heist Society, readers will be clamoring for this compelling teen drama with a political twist.
Goodreads
Emmy & Oliver
Series: None
Author: Robin Benway
Published July 16th 2015 by Simon & Schuster Children's Books
Oliver's absence split us wide open, dividing our neighborhood along a fault line strong enough to cause an earthquake. An earthquake would have been better. At least during an earthquake, you understand why you're shaking.
Emmy and Oliver were going to be best friends forever, or maybe even more, before their futures were ripped apart. But now Oliver is back, and he's not the skinny boy-next-door that used to be Emmy's best friend. Now he's the boy who got kidnapped. A stranger - a totally hot stranger! - with a whole history that Emmy knows nothing about.
But is their story still meant to be? Or are they like the pieces of two different puzzles - impossible to fit together?
Goodreads
Pretending to Be Erica
Series: None
Author: Michelle Painchaud
July 21st 2015 by Viking Books for Young Readers
Seventeen-year-old Violet's entire life has revolved around one thing: becoming Erica Silverman, an heiress kidnapped at age five and never seen again. Violet's father, the best con man in Las Vegas, has a plan, chilling in its very specific precision. Violet shares a blood type with Erica; soon, thanks to surgery and blackmail, she has the same face, body, and DNA. She knows every detail of the Silvermans' lives, as well as the PTSD she will have to fake around them. And then, when the time is right, she "reappears"—Erica Silverman, brought home by some kind of miracle. But she is also Violet, and she has a job: Stay long enough to steal the Silverman Painting, an Old Master legendary in the Vegas crime world. Walking a razor's edge, calculating every decision, not sure sometimes who she is or what she is doing it for, Violet is an unforgettable heroine, and Pretending to be Erica is a killer debut.
Goodreads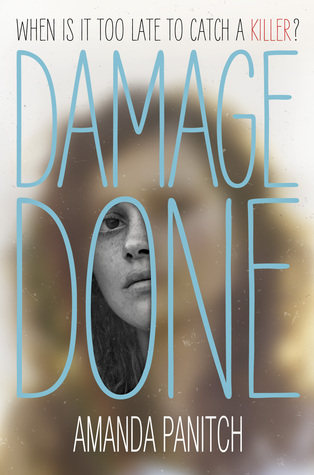 Damage Done
Series: None
Author: Amanda Panitch
July 21st 2015 by Random House Books for Young Readers
22 minutes separate Julia Vann's before and after.
Before: Julia had a twin brother, a boyfriend, and a best friend.
After: She has a new identity, a new hometown, and memories of those twenty-two minutes that refuse to come into focus. At least, that's what she tells the police.
Now that she's Lucy Black, she's able to begin again. She's even getting used to the empty bedroom where her brother should be. And her fresh start has attracted the attention of one of the hottest guys in school, a boy who will do anything to protect her. But when someone much more dangerous also takes notice, Lucy's forced to confront the dark secrets she thought were safely left behind.
One thing is clear: The damage done can never be erased. It's only just beginning. . . .
Goodreads
What has caught your eye for July? Have you read any of these? Let me know :)