May books on my radar
10:00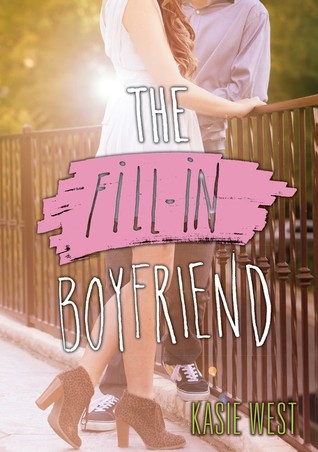 The Fill-In Boyfriend
Series: None
Author: Kasie West
May 5th 2015 by HarperTeen
When Gia Montgomery's boyfriend, Bradley, dumps her in the parking lot of her high school prom, she has to think fast. After all, she'd been telling her friends about him for months now. This was supposed to be the night she proved he existed. So when she sees a cute guy waiting to pick up his sister, she enlists his help. The task is simple: be her fill-in boyfriend— two hours, zero commitment, a few white lies. After that, she can win back the real Bradley.
The problem is that days after prom, it's not the real Bradley she's thinking about, but the stand-in. The one whose name she doesn't even know. But tracking him down doesn't mean they're done faking a relationship. Gia owes him a favor and his sister intends to see that he collects: his ex-girlfriend's graduation party — three hours, zero commitment, a few white lies.
Just when Gia begins to wonder if she could turn her fake boyfriend into a real one, Bradley comes waltzing back into her life, exposing her lie, and threatening to destroy her friendships and her new-found relationship.
Goodreads
Rogue
Series: Talon #2
Author: Julie Kagawa
May 7th 2015 by MIRA Ink
Deserter. Traitor. ROGUE. Ember Hill left the dragon organization Talon to take her chances with rebel dragon Cobalt and his crew of rogues. But Ember can't forget the sacrifice made for her by the human boy who could have killed her—Garret Xavier Sebastian, a soldier of the dragonslaying Order of St. George, the boy who saved her from a Talon assassin, knowing that by doing so, he'd signed his own death warrant. Determined to save Garret from execution, Ember must convince Cobalt to help her break into the Order's headquarters. With assassins after them and Ember's own brother helping Talon with the hunt, the rogues find an unexpected ally in Garret and a new perspective on the underground battle between Talon and St. George. A reckoning is brewing and the secrets hidden by both sides are shocking and deadly. Soon Ember must decide: Should she retreat to fight another day...or start an all-out war?
Goodreads
The Heir
Series: The Selection #4
Author: Kiera Cass
May 7th 2015 by HarperCollins Children's Books
In this fourth romantic novel, follow Illea's royal family into a whole new Selection-and find out what happens after happily ever after.
Eighteen years ago, America Singer entered the Selection and won Prince Maxon's heart. Now the time has come for Princess Eadlyn to hold a Selection of her own. Eadlyn doesn't expect her Selection to be anything like her parents' fairy-tale love story...but as the competition begins, she may discover that finding her own happily ever after isn't as impossible as she's always thought. A new generation of swoonworthy characters and captivating romance awaits in the fourth book of the Selection series!
Goodreads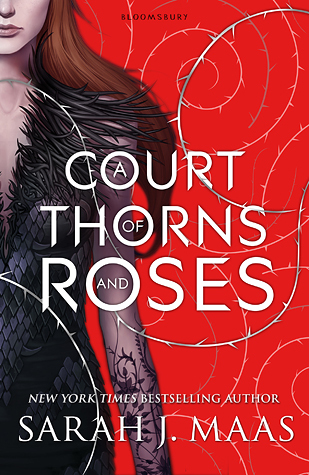 A Court of Thorns and Roses
Series: A Court of Thorns and Roses #1
Author: Sarah J. Maas
May 7th 2015 by Bloomsbury Children's
Feyre's survival rests upon her ability to hunt and kill – the forest where she lives is a cold, bleak place in the long winter months. So when she spots a deer in the forest being pursued by a wolf, she cannot resist fighting it for the flesh. But to do so, she must kill the predator and killing something so precious comes at a price.
Dragged to a magical kingdom for the murder of a faerie, Feyre discovers that her captor, his face obscured by a jewelled mask, is hiding far more than his piercing green eyes would suggest. Feyre's presence at the court is closely guarded, and as she begins to learn why, her feelings for him turn from hostility to passion and the faerie lands become an even more dangerous place. Feyre must fight to break an ancient curse, or she will lose him forever.
Goodreads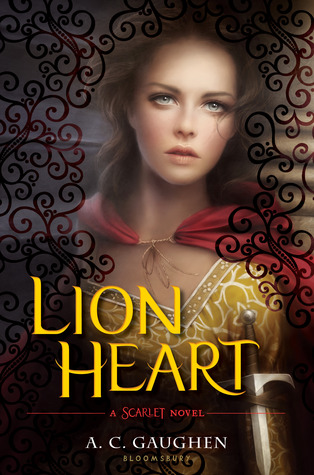 Lion Heart
Series: Scarlet #3
Author: A.C. Gaughen
May 19th 2015 by Bloomsbury USA Childrens
Scarlet has captured the hearts of readers as well as the heart of Robin Hood, and after ceaseless obstacles and countless threats, readers will finally find out the fate of the Lady Thief.
Imprisoned by Prince John for months, Scarlet finds herself a long way from Nottinghamshire. After a daring escape from the Prince's clutches, she learns that King Richard's life is in jeopardy, and Eleanor of Aquitaine demands a service Scarlet can't refuse: spy for her and help bring Richard home safe. But fate—and her heart—won't allow her to stay away from Nottinghamshire for long, and together, Scarlet and Rob must stop Prince John from going through with his dark plans for England. They can not rest until he's stopped, but will their love be enough to save them once and for all?
Goodreads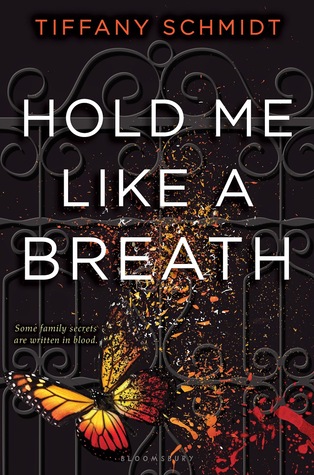 Hold Me Like A Breath
Series: Once Upon A Time Family #1
Author: Tiffany Schmidt
May 19th 2015 by Bloomsbury
Penelope Landlow has grown up with the knowledge that almost anything can be bought or sold—including body parts. She's the daughter of one of the three crime families that control the black market for organ transplants.
Penelope's surrounded by all the suffocating privilege and protection her family can provide, but they can't protect her from the autoimmune disorder that causes her to bruise so easily.
And in her family's line of work no one can be safe forever.
All Penelope has ever wanted is freedom and independence. But when she's caught in the crossfire as rival families scramble for prominence, she learns that her wishes come with casualties, that betrayal hurts worse than bruises, that love is a risk worth taking . . . and maybe she's not as fragile as everyone thinks.
Goodreads
Notebooks of a Middle School Princess
Series: Notebooks of a Middle School Princess #1
Author: Meg Cabot
May 21st 2015 by Macmillan Children's Books
The first in a brand-new, funny, heart-warming illustrated Princess Diaries series by Meg Cabot.
Olivia Grace is completely average. Or so she thinks . . . until Her Royal Highness, Princess Mia Thermopolis turns up at her school one day and whisks Olivia away to New York City! In a limo, no less! Where you can eat all the cookies you want and the ceiling lights up pink and purple - like a disco! But discovering that your father is actually the Prince of Genovia is quite a shock. Especially since it means you're a descendent of the Kingdom of Genovia, and a princess. Olivia's got a lot to learn about her long-lost family - and everyone's got a lot to learn about her!
Olivia chronicles her transformation from ordinary girl to princess in her notebook, with illustrations from Meg Cabot, who studied Fine Arts as an undergraduate
.
Goodreads
Immaculate
Series: None
Author: Katelyn Detweiler
May 26th 2015 by Viking Books for Young Readers
Mina is seventeen. A virgin. And pregnant.
Mina is top of her class, girlfriend to the most ambitious guy in school, able to reason and study her way through anything. But when she suddenly finds herself pregnant—despite having never had sex—her orderly world collapses. Almost nobody believes Mina's claims of virginity. Her father assumes that her boyfriend is responsible; her boyfriend believes she must have cheated on him. As news of Mina's story spreads, there are those who brand her a liar. There are those who brand her a heretic. And there are those who believe that miracles are possible—and that Mina's unborn child could be the greatest miracle of all.
Goodreads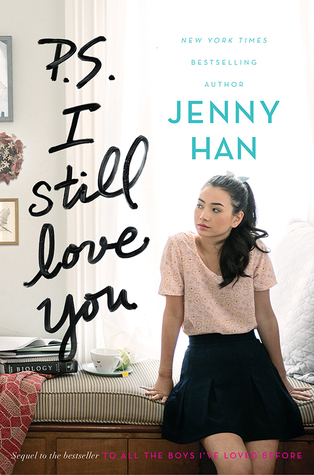 P.S. I Still Love You
Series: To All the Boys I've Loved Before #2
Author: Jenny Han
May 26th 2015 by Scholastic Press
Lara Jean didn't expect to really fall for Peter.
She and Peter were just pretending. Except suddenly they weren't. Now Lara Jean is more confused than ever.
When another boy from her past returns to her life, Lara Jean's feelings for him return too. Can a girl be in love with two boys at once?
In this charming and heartfelt sequel to the New York Times bestseller To All the Boys I've Loved Before, we see first love through the eyes of the unforgettable Lara Jean. Love is never easy, but maybe that's part of what makes it so amazing.
Goodreads
I've actually already read Rogue and Notebooks, and really enjoyed them!
What has caught your eye for May? Have you read any of these? Let me know :)